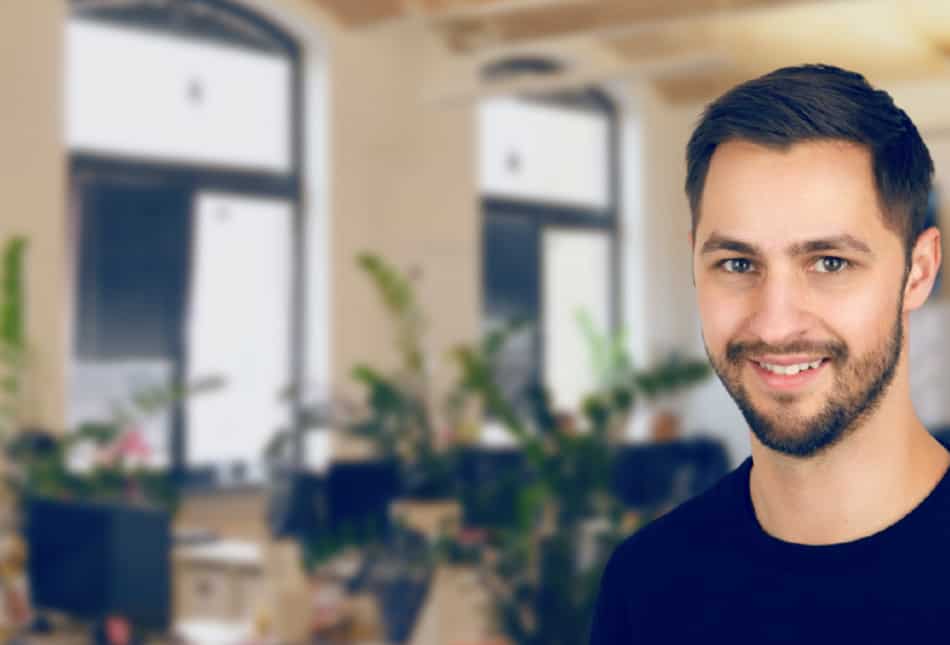 Retaining a Startup Mentality Through 7 Years of Growth
Tobias Haude, Global Head of Product Management, has been part of audibene's growth from operating in one country to now operating in eleven. He has been a part of a variety of Tech and Marketing teams and will soon be rejoining the Tech team. Today, Tobias shares his perspective on how the company is retaining a startup mentality through 7 years of its growth and reviews its changes over time.
Could you tell me about your journey within audibene over the last seven years?
I started at audibene in mid-September 2013, when we were roughly 20-25 people. I opened up the product team next to the marketing team. Our main goal was to increase our website conversion because back then, only 1/100 people that went to the website signed up to get consulted about hearing aids. I wanted to change that, so I built up the teams for product, creative, website and conversion rate optimization. Four years later, I moved further into Tech and, for a while, Customer Relationship Management.
What brought you back into Tech?
Over the past seven years, I've tried to be as useful to the business as possible. I usually go where we need the most help. I'm used to creating projects, building them up, and handing them over- a bit like a serial entrepreneur! 16 months ago, we saw CRM as our main driver for growth, as CRM generated around 12% of our revenue. Today, we've tripled that value! We've also doubled the size of our team over the last 12 months, so now we are on a good & steady level for me to move on.
How has audibene evolved since you started?
audibene has grown as a company exponentially, but the overall company and how we do things hasn't changed so much. Although we aren't a startup anymore, we've retained the most important parts: the speed and the spirit. If you needed to fix something five years ago, you did it the same way that you do today, but previously we had fewer people and fewer resources.
Nowadays, you can still take ownership and bring up projects that you think make sense, and you can find someone that believes in it. I don't think that has changed too much. audibene has grown a lot internationally, with the US now a big market for us, but the expansion hasn't affected our culture. This high growth doesn't mean that you are sitting in a tower with multiple cubicles, and you don't know anyone anymore. We believe in flat hierarchies- we're a team of teams. We have dedicated teams that are small, agile, and that can move topics within their scope or focus. The atmosphere hasn't changed much, which is a good thing and we've heavily focused on this over the last couple of years.
Could you tell me a little about the projects that you're currently working on?
I'm in the process of handing over the business part of CRM. I'm really focussing on the US right now, Europe and Asia. We are hiring a CRM director of North America to take responsibility for projects because there's a lot of people out there that know way more than I do about CRM. I need to find them, show them what I've done and prepare for us to take it to the next level. Then I'll go back to Tech, where I'm ready to focus on our payment service, our Salesforce system, our telephony system and our Tech CRM team.
What do you like the most about working for audibene?
I've been at audibene for 7 years, which can seem strange because employees in startups usually change company every two or three years. Many people stay at audibene long-term, and I think that shows how well we are retaining a startup mentality and how strong we are as a company. We are working in a tough service environment, more specifically: we have a very complex product, and we are in healthcare. This means we have a very long customer journey with a very elaborate way of how we add value to our customers, which is very exciting. The work itself is varied and fun, which is why people like it and don't get bored. We have a purpose: we're helping people hear well to live well. This is why people stay.
Also, the company culture is dynamic and keeps things fresh. I'm happy that we are retaining a startup mentality, even though we are now over 1500 people. I think this is important, even for the people that joined us at the beginning because they appreciate the startup feeling where everyone can drink a beer with everyone.
Do you have any advice for somebody who's applying for a role in product management at audibene?
I think what differentiates great from average product managers is focusing on the customers and how you can provide solutions that really fit their needs. I see a lot of bright and hard-working people that are too concerned with technical details or the process rather than the outcome. If you can show your obsession with solving complex problems of our customers, you will have an easy start at audibene.
Interested in joining our team? Here are our open positions.