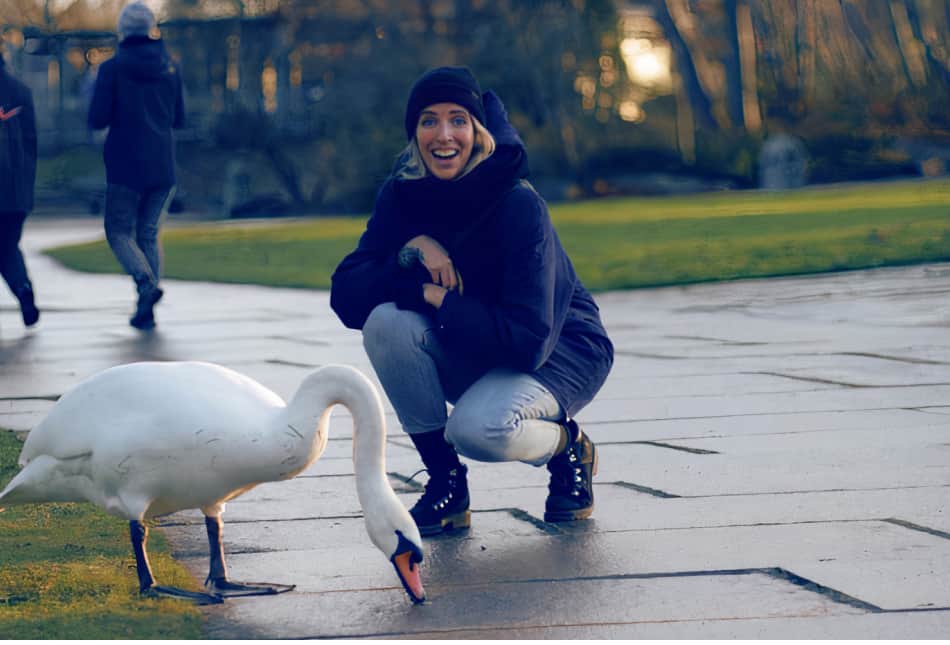 Meet Our Sustainability Team
Although we are working from home at the moment, the sustainability team are ensuring that we are making the right changes for when we return. Kathleen, from the office management team, sees protecting nature as important to all of our wellbeing.
This has driven Kathleen, and the office management team have made some important changes:
• We use 100% recycled copy paper, and we ensure that everybody separates their waste in the office to maximise our recycling efforts.
• All of the drinks available in the office are regional. We also offer organic and vegan options where possible, such as our milk varieties.
• Whenever a lightbulb is broken, we replace it with an energy-saving bulb. We haven't changed them all over yet though, we don't want to create more waste from throwing away usable bulbs!
• We changed the temperature of our drinks fridges and made sure they are always filled correctly. Setting the temperature of your fridge to around 5ºC is said to be optimal, and each degree colder can increase your energy consumption by 5-10%!
Elisa, from the copywriting team, is responsible for creating our monthly sustainability newsletter called '10 grams CO2'. It's sent to all colleagues in Germany, and is filled with tips to make our daily life more sustainable, while also highlighting the progress we are making as a company.
It's called '10 grams CO2' to draw attention to the carbon cost of sending emails. The carbon cost of an average email is 4g of carbon dioxide equivalent, with newsletters costing double! Although we prefer more informal forms of communication like Slack and Zoom chats, sometimes it's necessary to send an email. The more attachments an email has, the more carbon it costs. Even small steps are a step in the right direction- ICT solutions have the potential to enable a reduction in global greenhouse gas emissions of up to 15.3% by 2030. With most of our documents stored on OneDrive, we are making the switch wherever possible to send links to live documents.
Take a look at your inbox, are there some emails that could have been an instant message?
Lara, from the tech team, often shares some tips in the newsletter to support us in making sustainable choices while working from home.
Here are her top 5 apps for your smartphone to kickstart your journey into sustainability:
1. eBay Kleinanzeigen– Buying things locally and second-hand can be easy and cheap. It's a well known and extremely popular app in Germany.
2. CodeCheck– With a quick scan of the barcode on your food product, you can see information about the manufacturer, origin, price and product alternatives to support you in making the right choice in your supermarket.
3. Klima– We've offset 1,289 t CO2, which corresponds to 9,990 economy flights from Munich to Berlin. Klima can help you to calculate and offset your carbon footprint too!
4. RegioApp– Restaurants and weekly markets are listed here, with a focus on regionally produced food.
5. Eevie– For those serious about their environmental impact, this app helps you to keep track of your daily carbon emissions, set goals to reduce them, and plant trees to offset the rest!