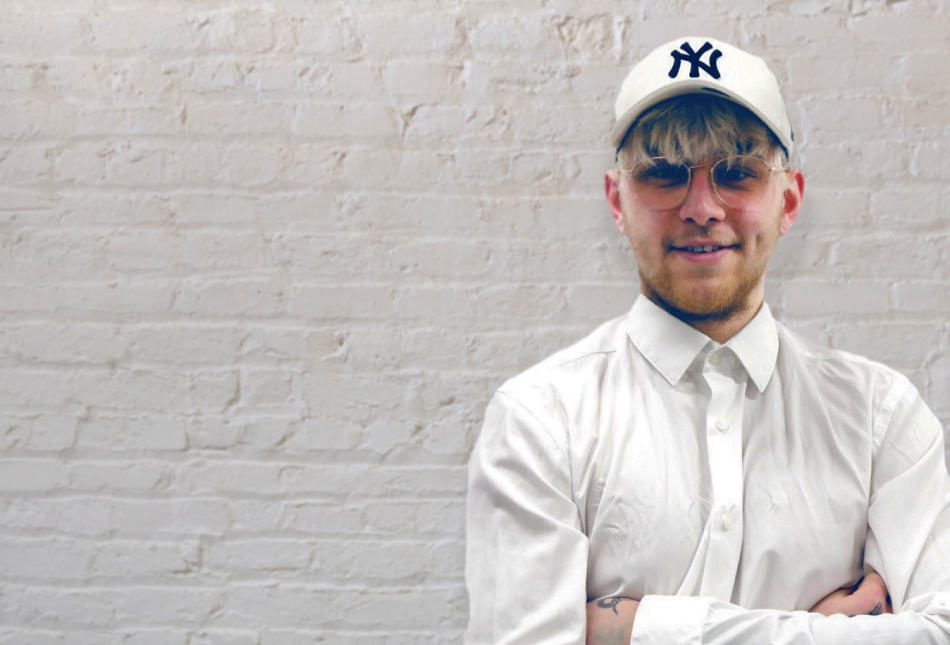 Ready, Set, Go! Your first week at audibene
Starting a new job is like the start of a new year. You are full of expectations, hopes, and resolutions; however, it also comes with plenty of ambiguity. How will my colleagues be? What will the onboarding look like? These are questions that we have all asked ourselves somewhere along the way. To help you during this process, we've collected insights from our recent starters to give you an idea of what your first week at audibene would look like. In this blog post, join us as we recreate our journey through the first week.
Welcome to the audibene community
At audibene, everyone starts with equal footing. Each person is given appropriate responsibilities—whether you join as an intern or full-fledged team lead. If you join as an intern, as I and many others did, you will probably be surprised by the confidence we place in your abilities from the start. But first, what does the average person's start at audibene actually look like? Well, to keep it short: busy. In the beginning, you will take part in a lot of onboarding meetings with people from various departments. They will educate you about all aspects of audibene in an engaging and interactive way. This approach ensures that you can start your work responsibilities with full knowledge of what the company is all about.
But that's not all! While the majority of companies only offer this form of onboarding, audibene goes the extra step. In voluntary lunch and coffee breaks, you have the chance to personally meet colleagues from different teams. Over a cup of tea or coffee, you can talk about questions, expectations, or even plans for your weekend. It's all about having a good time and making some friends along the way.
This can also be said about the welcome lunches. In various online breakout rooms, you will get to know your fellow starters, other interns, and colleagues from other teams on a deeper level. These digital lunches are not only innovative, but also free to you and really fun. Overall, they have a very welcoming atmosphere as everyone tries their best to integrate you into the community.
Meetings over meetings, where is the work?
While it's true that the integration of new starters into the audibene community is the first week's main priority, you will still have to do your fair share of work. In this case, there is no real difference whether you start as an intern or a junior. Everyone has a stake in the company and responsibility from the first day. This might be surprising, especially for interns. You don't have to worry about a lack of tasks or challenges, as everything is explained to you quite early in the process. This means that even an internship is demanding and challenging—you are not just responsible for getting coffee.
One team, one dream. Now, this might sound challenging and intense at times, as you are already involved in so many side activities. Fortunately, your team always tries to support you by remaining flexible and relaxed. They will explain your tasks and responsibilities in great detail. This way, everyone can enjoy their first week, guaranteeing that you will be more than happy to jump headfirst into the next one. The excitement keeps going.
Colleagues, home office and co. – what can you expect?
Starting with your first week, you will notice that everything is quite relaxed, whether it be in the meetings you attend, the location where you work, and the way you dress. Here, everyone is invited to be themselves and feel comfortable.
Even during the current pandemic, the onboarding process works like a well-oiled machine. You will get all your equipment prior to your first day, and the helpdesk will assist you in any way necessary.
Now, you are probably wondering what the company's atmosphere feels like. Imagine audibene like a big family. You will join a community of 1,400 ambitious and passionate people from around the world, working together to achieve excellence. This month, 14 people joined the company from at least 5 different countries—and even though we are this diverse, we are still unified. Everyone gives their best effort, and any form of success is celebrated either company-wide or within your team.
Finally, audibene's strong entrepreneurial mindset rewards risk-taking and encourages everyone to contribute in their own unique way. Regardless of your position, from the first day onward, you will dive into new challenges and learn a lot along the way. Everyone grows with the company.
Are you already excited about your first week at audibene? Then join us, a Glassdoor Best Place to Work in Germany 2021, and begin making a difference in the world of health tech!