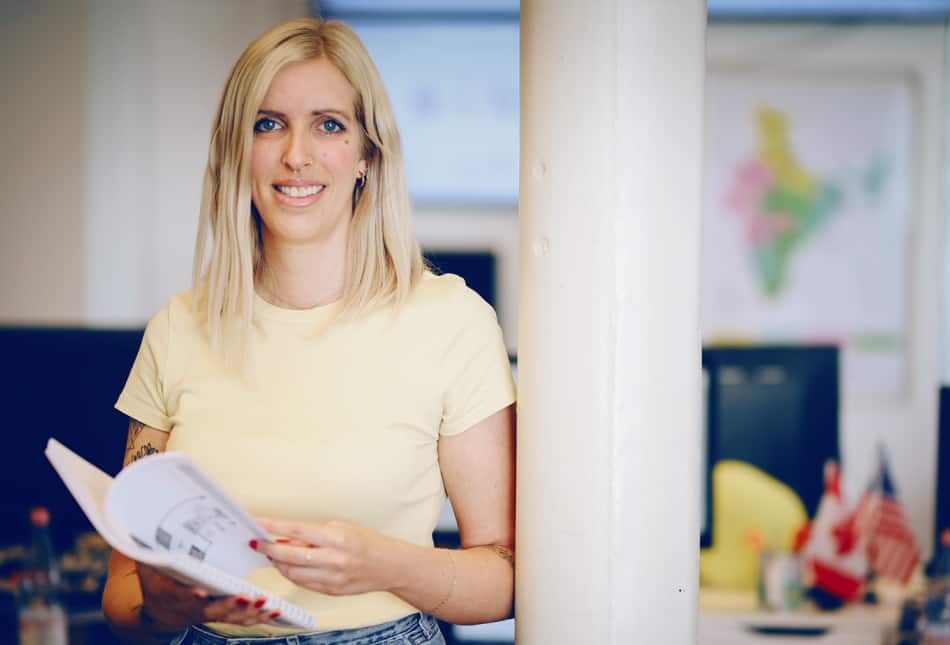 Driven by Purpose: 3 Key Elements of Life-Changing Marketing
Competing with a large amount of advertisements and attracting attention to a brand is becoming increasingly more difficult. At audibene, we are faced with an additional challenge, as people are not generally excited at the prospect of using a hearing aid…
This lack of excitement is disproportionate to the scale of hearing loss across the 50+ demographic. One in eight people are affected by hearing loss in Germany. We help people to break through their reluctance and bring their hearing back. One of the major success factors within this, is the right approach to online marketing. Here are our three key elements:
1. Have an efficient marketing team set-up
Today, we are a team of 55 marketing experts working on different parts of the customer journey. Each team member is encouraged to stay on top of innovation in their field, be that SEA, SEO, Display, Social Media or CRM. We strive to be the best in all things online marketing. We even have dedicated MarTech and Conversion Rate Optimization teams that work closely with all the marketing channels to ensure a cohesive customer journey. Regardless of whether the current project is an advertising campaign or a new inhouse tool that covers all the needs of our marketing team, we foster collaboration, stay quick in decision-making, allow mistakes and learn from failures. This enables us to be fast and implement new state-of-the-art solutions.
2. Embrace testing culture
Testing culture runs to the core of our marketing team. Creativity plays a significant role in the production of new marketing concepts, which we complement with data. From CTRs and conversion rates to eye-tracking and user-specific customer behavior patterns – we work with the right marketing metrics to track our progress. We test, we fail, and we do it again, until we find the solution that is tailored to the needs of our customer. This allows us to deliver the best possible customer experience. We implement BI-based decision-making processes that help us automate optimization of campaigns. That way, we tailor the right message, at the right time, in the right place with the right customer.
This is the most important element. We search for creative ways to raise awareness about the topic of hearing loss and engage people in this conversation. We connect with customers on a deeper level – listening to their concerns, understanding their daily struggles and identifying a solution together makes all the difference. Our primary focus is not marketing sophisticated technology or design, despite the improvement in hearing aid aesthetics and capabilities. Undeniably, the life-changing stories of our customers are our greatest asset. Being experts on the topic of hearing loss and seeing it through the eyes of our customers helps us to focus on reaching the audience with targeted messages and ensuring that our offer resonates with people.
Hearing aids are a challenging product to sell – long customer journey, multiple touchpoints, doubts and setbacks along the way… Despite all of this, knowing that we support our customers in getting the joy of life back makes all the effort worthwhile. In the end, we change people's lives through better hearing, and this is what drives us.