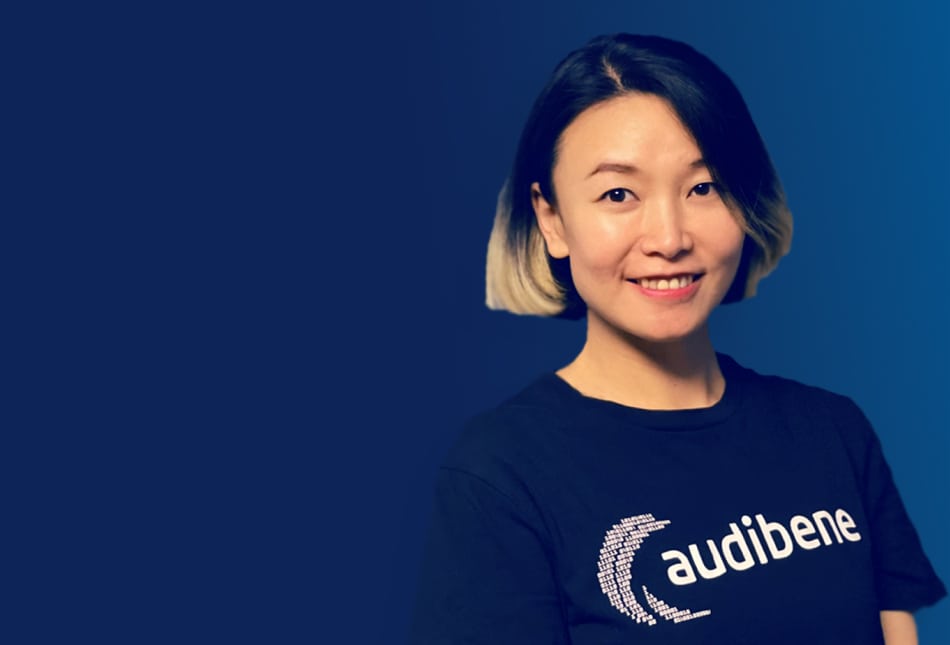 How We Change Lives: Business Development, Finance & Tech
When her mother suddenly lost her hearing, Lucia Chen wanted to better understand hearing loss and make an impact on the lives of people going through similar struggles. Lucia joined audibene as a Business Development Intern, trained as a Junior Finance Manager, and is now an ERP Product Manager! In this article, she talks to us about how she changed the lives of our customers in each team.
My first project at audibene was to establish on/offline sales channels in the Chinese market. It was an exciting challenge, as I could experience the rapid growth from the very beginning. It was a collaboration between teams in China and Berlin- which really inspired me to write my bachelor thesis about how to increase sales of hearing aids in China! I was ready to change lives, and this is how we did it:
‣ Market potential- By moving into emerging markets, we could change the perception of hearing aids even more widely.
‣ Advertising campaigns and promotions- This grew our customer base. The more customers we have, the more people we can help with better hearing!
‣ Excellent customer experience- We optimized and adapted the sales process for the Chinese offline channels, ensuring a smooth customer journey.
Driven by our mission, I wasn't ready to leave audibene after the Business Development internship. I was curious to find out more about our finance team, so I had a chat with our CFO about opportunities to develop my knowledge. I joined the team as an Intern and grew into a Junior Finance Manager, where I supported month-end closing, validated and consolidated results, performed financial reviews, created cost-benefit analyses, worked with business intelligence tools… and so much more! The role was full of exciting challenges, and I gained a new perspective on how we were changing lives:
‣ Customer data- We've changed how many lives?! Seeing the number of customers in our sales process sometimes made me feel emotional because I knew that we would be helping these people to hear well and live well.
‣ Customer stories- It's easy to get lost in numbers when you're working in finance. That's why we share customer stories in our meetings, which allow us to really understand the impact that we are having.
I love taking ownership of new projects, so when the opportunity arose to join the tech team, I seized it immediately! As an ERP Product manager specialising in Microsoft Dynamics NAV, I work closely with the IT, Finance, Procurement and Sales Ops teams at audibene. The system provides a complete finance and accounting solution that helps to track all financial data and facilitates procurement and logistics management. It also ensures that we are compliant with national regulations. We've highly customised it to our unique customer journey and we have built functionalities that help to ensure accuracy and transparency by enabling teams to work together simultaneously. In this team, I'm still not facing our customer directly, but I'm making a big impact:
‣ Efficiency- Our users are our employees. When the employees in invoicing, financing and contracting (to name a few) are more efficient in their roles, we have a greater capacity for new customers!
‣ Compliance- If we don't comply with national regulations, we could put our customers at risk. It's always in the back of my mind that the customer is our highest priority, and our compliance ensures that their data are safe.
Every team member has the potential to change the lives of our customers. That's what drives us.
Ready to use your skills to enable people to hear well to live well? Apply now!