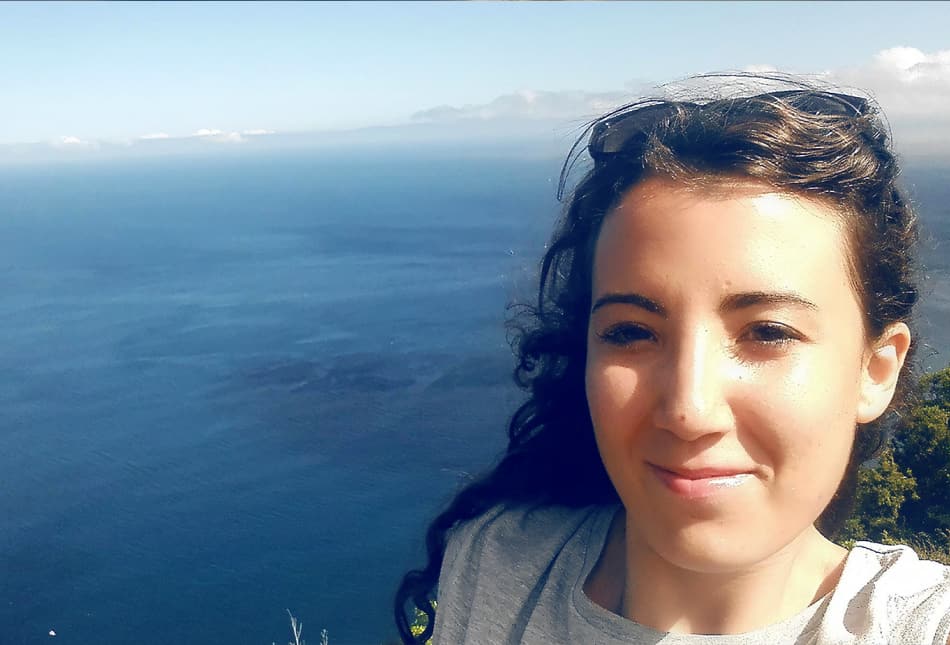 Four Tips to Launch Your Tech Career
When Cristina Blanco realised that she could save hours of work with just a few clicks, she knew she had found the next step in her development. Over three years later, Cristina (Business Intelligence Manager) talks us through her journey from Sales Operations to Business Intelligence (BI) and shares her top tips to launch your tech career.
Making things happen fast
When I joined audibene over five years ago, there were around 100 people in the company. I was part of the Sales Operations team with a focus on analytics. I defined new Global Sales KPIs, implemented new tools for different countries/ target audiences, and created data analyses, reports and data visualisations on Excel, Tableau and Salesforce dashboards. As audibene grew, a small BI team was created, and I admired how efficient and innovative they were- they could perform analyses that would take me hours in just a few clicks! I felt inspired to learn more about business intelligence.
The more I learnt about business intelligence, the more I realised that I was ready for the next step. BI felt like a natural progression in my development and I was prepared for a steep learning curve. The team provided me with plenty of online content, which was available to anyone looking to get into tech. The BI team was really in 'startup mode', and there wasn't any audibene-specific BI training at the time. The most fun part was learning about SQL and Tableau because I could see just how efficient I was becoming, which meant that I had more time for learning and development. I had a chat with my manager and approximately 2 weeks later I made the switch to join the Core BI team. At audibene, we make things happen fast! I was very close to the Sales team, so I bring a deeper business perspective to BI. I can see what the KPIs really mean and what impact the tech team are having on the business.
The Core BI team are responsible for DOMO, our data visualisation tool and most of the data behind it. All of the data generated at audibene, from Salesforce to calls to marketing costs, is brought into the data warehouse by BI. We take this data and make it more easily understandable in DOMO. I also spend a lot of my time training new people on the team. Since there was no audibene-specific training created when I first joined the team. I have a special interest in making sure that everyone that joins us has all of the training that they need to excel in their role. We've grown from 4 team members to around 28 now, and we all need to be trained on sales topics, the data warehouse, marketing… the list is endless!
The trainee becomes the trainer
I took advantage of the great internal mobility opportunities at audibene, and they were really beneficial for my career development. It was important to me that I could experience personal and developmental growth without having to leave a company where I felt happy and driven. After the personal growth that I experienced, I like to share this growth with new team members. This way, we all benefit from it!
I enjoy hiring new people, training and coaching them, watching them start to fly, and then seeing them take on their own project. It's also important to me that people outside of our team have the opportunity to learn more about business intelligence. I'm working on training that anyone at audibene can take part in to increase confidence when working with data visualisation tools.
Four tips to launch your tech career
Growth mindset

If you've got the ambition to learn, your potential is limitless. From a skill perspective, there are so many online courses on SQL, Python, and Data Analytics either for free or for a very fair price. Don't feel like you're at a disadvantage if you didn't study a technical course at university, the industry changes so much that even those people have to continuously expand their knowledge!
Build a network

To pursue a career in tech, you have to know what works for you and what you want to learn. I'd then recommend broadening your technical network- we all need to support each other, not compete. Many people will happily send you the resources that they used, just like my team did for me.
Find your match

Find a space where you can learn and grow. Once you've started to develop your skills and you're ready to find a tech job, it can be tempting to accept the first offer you receive. Don't rush into it! I joined audibene because I feel that we have shared values, scope for learning and development and an entrepreneurial mindset. I need to be able to test things out, make mistakes and learn from them. If I'd accepted a job somewhere corporate, I can't imagine having the same level of support and space to learn.
Avoid groupthink

When you spend all of your time with people like you, you lose creativity and entrepreneurial thinking. I participate in improvisational theatre, which enables me to network with interior designers, sales assistants, CEOs, techies, artists… its an eclectic mix but it helps me to maintain that entrepreneurial mindset and inspires me to try new approaches.